Company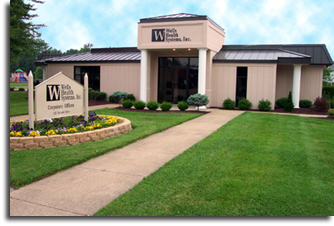 Wells Health Systems manages and/or consults with a variety of Skilled Nursing, Rehabilitation, Specialized Alzheimer's, and Personal Care. Our company is Kentucky based with our Corporate operations located in Owensboro. With over 30 years of operations experience, Wells Health Systems is a leader in management and consulting in the long term care profession.
Our employees strive to provide the highest quality and services for our customers and the most professional and complete support for the health care providers with whom we work.
WHS is an award winning company. Our facilities have won multiple District Facility of the Year awards as well as a past statewide "Facility of the Year" winner. We have had multiple Administrator of the Year awards as well as being a past recipient of the Business and Professional Women's Club Award for contributions to the advancement of women in the workplace.
WHS is positioned for growth. We take an aggressive and innovative approach to our management, consulting, acquisitions and new construction. We strive to lead the Kentucky nursing home profession with our operations. We invite you to contact us and find out more about our organization.
Contact us:
gwells@wellshealthsystems.com